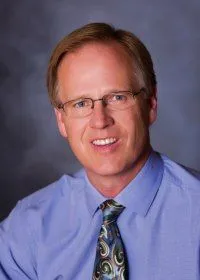 Dr. David Boyd began his chiropractic education with his pre-chiropractic requirements at the University of Northern Iowa in Cedar Falls, Iowa. There he studied basic pre-professional courses with an emphasis on the basic science courses such as inorganic chemistry, organic chemistry, biology, along with basic physiology and anatomy courses. After completing his course of study there, he was accepted at Palmer College of Chiropractic in Davenport Iowa.
While Doctors of Chiropractic receive virtually the same number of classroom hours, about 4500, as a medical or osteopathic practitioner, the classes vary somewhat because chiropractic doctors choose not to prescribe drugs or perform surgery, instead they concentrate on chiropractic adjusting techniques, anatomy, physiology, x-ray techniques and diagnosis. During his four years of studies at Palmer, courses included biochemistry, a major emphasis on anatomy and human physiology, x-ray, diagnosis, chiropractic adjusting techniques and patient care in the Palmer College Public Clinic. After completing the required courses, Dr. Boyd also had additional training in x-ray Diagnosis and Physiotherapy. Before obtaining his license Dr. Boyd had to pass rigorous National Board and State board examinations.
Each year Dr. Boyd and his staff attend multiple seminars and classes to keep up with the latest in the chiropractic profession and healthcare field. They want to be sure that their patients are receiving the latest information and procedures that are available. Dr. Boyd believes that the most important education process is patient education. When a patient consults Dr. Boyd, he wants to make sure that they understand what their condition is, how chiropractic works, how they can improve their health and how to avoid problems in the future. At the office, they have printed material about certain conditions that respond well to chiropractic.
Dr. Boyd has helped thousands of area residents regain their health since opening his Castle Rock practice in 1983. The philosophy of the office is to treat more than just symptoms and to correct the cause of the health problem. If your doctor does not correct the cause of your pain and symptoms, the problem will just come back. Covering up the symptoms with pain medications can ignore the cause of your condition and delay the healing process. Dr. Boyd has had much success with cases involving headaches, lower back and neck pain along with carpal tunnel and repetitive strain injuries. He has worked with many patients that have suffered auto and worker's compensation injuries.
Dr. Boyd has completed the Certified Chiropractic Extremity Practitioner course and earned a CCEP designate. The 75-hour CCEP course was presented by the Council on Extremity Adjusting and cosponsored by the Colorado Chiropractic Association. The course is to advance the evaluation and adjustive skills of a chiropractor on the arms and legs of a patient and provides methods for the care of strain or sprain injuries. Dr. Boyd is qualified to care for injuries and extremity problems such as shoulder, elbow, hand, TMJ, hip, knee, ankle and foot.
Dr. Boyd was also honored at the with the 2002 Distinguished Service Award from the Colorado Chiropractic Association for "Outstanding Service to the Colorado Chiropractic Association and the Community". For organizing and providing chiropractic for over 700 fire fighters stationed at the Douglas County Fair Grounds during the 2002 Hayman Fire.
Dr Boyd has been voted Best Chiropractor in Castle Rock and Best Chiropractor in Douglas County
2013 Outstanding Scouter Award - Pioneer Trails District, BSA Denver Area Council
Advancement Chairman, Asst Scoutmaster, Board of Directors- Parker BSA Troop 16
2014-16 Spirit Eagle Chapter Adviser - Tahosa Lodge 383 - Order of the Arrow - BSA - Advising youth and adults in Scouting's National Honor Society on Troop, Local and District level. Serving on the Spirit Eagle Chapter and Tahosa Lodge Executive Council along with the Pioneer Trails District Committee.
2014 Pioneer Trails District Award of Merit – Awarded to Scouters who render service of an outstanding nature at the District level.
Castle Rock Chamber of Commerce - Board of Directors 1995- 1997.
Visit Dr Boyd's Linked In Profile https://www.linkedin.com/pub/dr-david-boyd/37/668/3b7